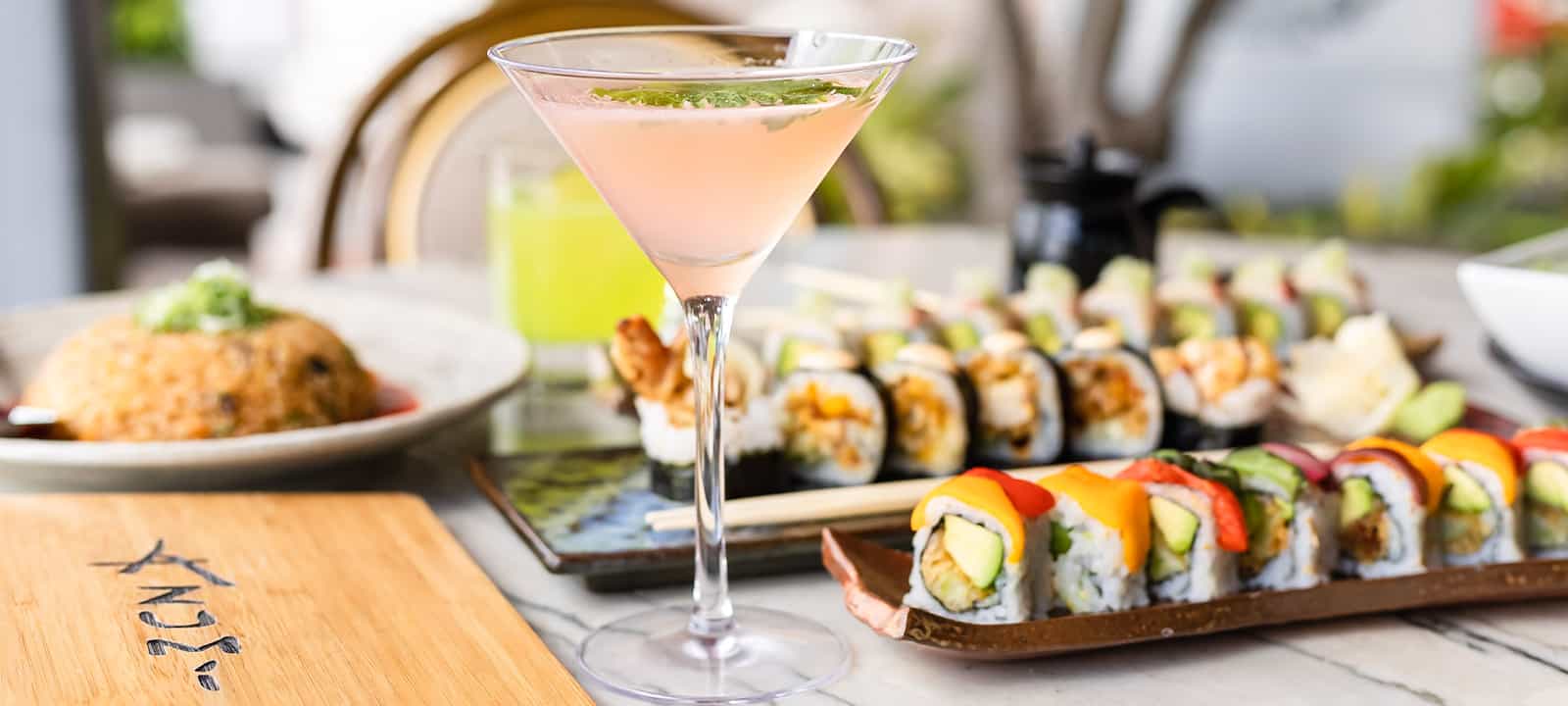 ABOUT AZUMI
---
Azumi is a traditional Japanese girl's name meaning "safe harbor." It's a perfect fit for this oasis of style, comfort and warmth in Baltimore's exclusive Harbor East neighborhood.

But there's nothing safe about the menu.
Azumi brings an uncompromising commitment to the Japanese craft, ingredients and creativity.

Succulent citruses. Fish selected at the Tsukiji Fish Market in Tokyo. Flash-fried miniature freshwater crabs. Creativity extends to the Azumi drink menu, with signature cocktails using light Japanese citrus flavors and an Old Fashioned crafted with Japanese whiskey, not to mention a masterfully curated selection of sake. It's a safe bet that your night is about to get extraordinary.

The cooking techniques of Azumi's highly-skilled chefs are on full display in our new FLAME ROOM as they cook fresh meats, seafood, vegetables & rice on a solid-surface iron griddle right in front of you. This hibachi / teppanyaki interactive dining experience uses only the highest-quality products, prepared right before your eyes in an intimate and relaxed setting.